New to Scalar Energy Healing? Start Here!
Take Control of Your Health With Non-invasive And Non-toxic Scalar Wave Based Technology.
YOUR QUEST STARTS HERE…
Have you ever heard about scalar energy? If not, maybe you better read this page first. (It'll open in a new window – don't worry, we're here and waiting for you.)
If you have learned about scalar energy, please read on to find new hope for you and the one you love.
Scalar energy is known as healing energy and has so many amazing properties. Now, let's learn how scalar energy works on us.
Spooky2 Scalar is the most effective and safe scalar treatment system available today.
A group of scientists from Europe are performing in vitro biological studies at the Institute of Cell Biology to determine the effects of scalar energy and other treatment methods. All the results of these tests showed that Spooky2 Scalar inhibited the growth of cancer cells.
(Note: If you're interested in the Spooky2 Scalar biological studies, check more from here.)
A lot of cancer patients report that they achieve great success after using Spooky2 Scalar. Here is one experience from Stacy Sun "I have used Spooky2 Scalar treating my breast problem and used Spooky2 Scalar for my sister's Lung Cancer with great success. After using Spooky2 Scalar for three months, the doctor said that cancer on my sister's lung was 70% reduced and the water in the lungs was totally gone. How amazing it is!"
Have you had chemotherapy or radiotherapy? Are you suffering from the side effects of those above treatments such as pain, falling hair and etc.? With Spooky2 Scalar, you don't need to worry about that. It can induce scalar energy to your cells and offer your body much-needed energy. And that will help to repair the damaged cells and the growth of healthy cells. What's more, it can boost your body's immune system, making it better able to safeguard your body. It is a natural and totally safe treatment for you to use at home.
The Best Cost Effective Scalar Machine
For patients and their families, cancer not only takes an enormous toll on the health of them, but also has a tremendous financial impact. One of our users said that he can save about $25,000 a month using Spooky2 Scalar instead of going to hospital. You can get your own Spooky2 Scalar at $1,600.00, and then it will provide protection for your overall health. Charlie Blanchard, one scalar user said "I have been using Spooky2 Scalar for several months and gotten a lot of benefits, such as better and deeper sleep, more overall health, remarkable pain relief in bones, improving blood markers for cancer, clear head, and better moods. The results really surprised me!"
Have you ever bought other machine for cancer and been exhausted due to its complexity? Spooky2 Scalar is the best choice for you. You don't need to do anything and just tune Spooky2 Scalar, then sit or lie in the scalar field. And then scalar energy will flow within your body. You can also put the drugs of cancer on the Receiver coil and your body will receive the benefits of the drugs. Applying cancer frequencies to the scalar field is another great treatment mode for cancer patients. Spooky2 Scalar accepts any frequency from the massive Spooky2 database.
(Note: Get more details about how to apply scalar energy from here.)
Strongest Support All the Time
When you buy Spooky2 Scalar, you didn't get just the Scalar machine, also all the support you could use for helping with your diseases. Our families on Facebook and Forum are open for you. All experienced users and people who have the same issues are here waiting to help you go through all your problems.
You will never be alone.
Spooky

2

Scalar – To A Higher Dimension
Spooky2 Scalar is the first scalar treatment device to provide three different methods of transmitting healing scalar waves: pure scalar, molecular scalar and Rife scalar.
The fields produced by Spooky2 Scalar are strong. We use analog circuitry to ensure a pure signal, and the signal can be either molecular or frequency modulated using low or high frequencies.
According to many scientific studies, scalar energy benefits humans, animals, and plants. Thousands of users have received relief from fatigue and become energized after sitting or lying in the scalar field .


The Benefits of Scalar Energy
There are 7 chakras in the body. They are distinct energy centers, starting from the base of the spine through to the crown of the head. They regulate all parts of your bodily system, and each of these has a direct correlation to a person's physical body. When 7 chakras are open and keep in alignment, the healing energy – Prana can flow freely within your body, making you vibrant, healthy, and alive. Once they become blocked or out of sync, this can negatively impact your physical and psychological health.
Scalar energy charge the body and offer you the much-needed energy to open and remove the blockages. Once the blockages are removed, our body will restore the flow of Prana back to a healthy state. Just as removing the fallen tree from the river restored water flow. There is a saying in traditional Chinese medicine: "Where there is free flow, there is no pain or disease."
Spooky2 Scalar is the first scalar treatment device to provide three different methods of transmitting healing scalar waves: pure scalar, molecular scalar and Rife scalar.
The fields produced by Spooky2 Scalar are strong. We use analog circuitry to ensure a pure signal, and the signal can be either molecular or frequency modulated using low or high frequencies.
Safe and Effective Healing Treatment
Start your body healing journey with Spooky2 Scalar now! This is the best non-drug solution for your body healing. Also, we offer you a 30-day satisfaction guarantee, so you have nothing to lose but your diseases.
$

1,600.00 –

$

1,769.00
Spooky2 Scalar GX Pro Essential Kit provides a full scalar system for the healing scalar energy and scalar biofeedback scan. You can use this kit to improve your energy level and balance your chakras. You can also perform a scalar biofeedback scan of your body and get the appropriate frequency that your body needs.
The new Spooky2 GeneratorX Pro is the next generation of GeneratorX. All the features have been upgraded to the latest and fastest leading-edge versions available, improving overall responsiveness, accuracy, and repeatability in all areas of operation.
$2,288.00 – $2,457.00
As a brand-new accessory for the scalar system, Spooky2 Scalar Harmony introduces an innovative way of receiving healing audio frequencies. With Scalar Harmony, you can now receive soothing musical tones and meditative beats via scalar energy for a more refreshing experience.
Note: Spooky2 Scalar Harmony is an accessory designed for Spooky2 Scalar units. It does not deliver any scalar energy on its own. Please place your Scalar Harmony on the receiver plate of Spooky2 Scalar.
$

169.00
Spooky2 Scalar Digitizer allows you to do a biofeedback scan using Spooky2 Scalar.
Biofeedback is a way of listening to your body and discovering what frequencies are best suited for you. Biological reactions to signals are carefully monitored during a biofeedback. Spooky2 Scalar is the only device capable of performing scalar biofeedback scans.
$

38.00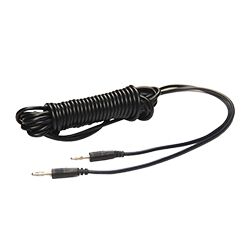 Extended length link cable for Spooky2 Scalar. This cable allows the two scalar boxes to be placed further apart, producing a larger, wider zeppelin-shaped scalar field. Ideal for treating larger areas.
Note: You can receive one Free Scalar Link Cable Extension when buying a Spooky2 Scalar Extended Link Cable.
If you choose free shipping via E-packet, it might take 1-2 months to arrive.
$

28.00 –

$

38.00
What Our Users Are Saying
Harvey Sweeney: My salivary gland tumor has miraculously disappeared after using Spooky2 Scalar
Jaime Tacher: My unbelievable healing journey with Spooky2 Scalar
Masaki Miyagawa: 4 Big Reasons Why I Choose Spooky2 Scalar
Do you have a healthcare practice?
Are you coaching, assisting or consulting clients?
If so, we would like to contact you.